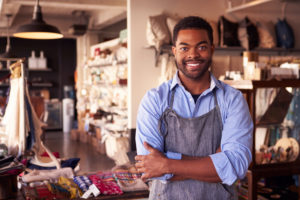 LASIK eye surgery is a common type of laser eye surgery that can correct your vision and decrease or even eliminate your need for contacts or glasses.
What is LASIK?
LASIK eye surgery is an outpatient procedure that uses lasers to reshape the cornea and improve vision. Reshaping your cornea will improve the focus of light entering your eye, making images much clearer. In all, the procedure typically takes less than 10 minutes and most patients are able to go about their normal lives within a few days. In fact, many of our patients have better than 20/20 vision following surgery! Read on below for more information about LASIK and answers to common patient questions.
Table of Contents:
At Louisiana Eye & Laser, we have been providing top notch eye care throughout the state for over 40 years. We happily provide a wide range of eye care services, including blade-free LASIK surgery. If you are interested in our safe and highly effective LASIK procedure, contact us by phone, online or by visiting one of our 14 locations across the state. You can also request a free LASIK consultation.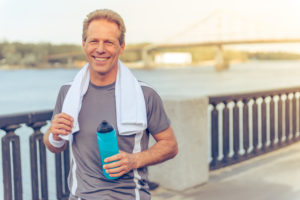 What is Blade-Free LASIK?
Traditional LASIK eye surgery involves making a tiny incision with a small blade to create a corneal flap. At Louisiana Eye & Laser, we exclusively offer Blade-Free LASIK surgery, which instead uses a laser to make this incision. Blade-Free LASIK surgery is the safest, most-advanced form of LASIK eye surgery there is. It can correct nearsightedness, farsightedness and astigmatism – all without a blade!
Is LASIK right for me?
LASIK surgery can be a good option for healthy patients seeking an alternative to glasses or contacts. LASIK is a good option for patients who:
Are over 18 years of age
Have adequate corneal thickness
Have not recently changed prescriptions
Have an otherwise normal eye exam
Have normal corneal topography
LASIK may not be right for patients who:
Are under the age of 18
Have recently changed prescriptions
Have glaucoma
Have dry eye
Are pregnant or breastfeeding
Have certain medical conditions, such as diabetes or arthritis
It is important to accurately disclose your medical history to your surgeon before you procedure. Even if you do or don't meet the above criteria, only your surgeon can determine whether or not you are a suitable candidate for LASIK.
Are there any risks?
LASIK eye surgery is one of the most common elective procedures in the United States and is approved by both the FDA and the U.S. military. It is very rare that patients experience any side effects outside of the first 6 months, but some patients may require additional surgery. Overall, Blade-Free LASIK surgery is considered to be a very safe procedure. If you have additional questions or concerns about the procedure, schedule a consultation with one of our doctors.
Does LASIK Eye Surgery Last Forever?
Looking for a long term solution for your vision problems? LASIK could be the answer. If you want to learn more about LASIK and see if LASIK eye surgery could be an option for you, contact us for a free LASIK consultation. Why consider LASIK? LASIK eye surgery can provide treatment for both nearsightedness (myopia) and farsightedness (hyperopia). One of the most attractive benefits of LASIK surgery is being able to permanently correct your vision. Many patients ask us whether or not the benefits of LASIK are actually permanent. Does LASIK eye surgery really last forever? While the correction that LASIK eye surgery provides is permanent, your eye can still change shape over time which can lead to slight vision changes later in life. At this point you would need a new adjustment to correct your vision. However, the benefits of LASIK typically last well over 10 years, longer for a majority of patients. 
Does LASIK Eye Surgery Hurt After?
The first question that comes to mind for many patients who are considering LASIK is "does LASIK eye surgery hurt?" Nobody wants to be in pain during, or after,  a surgical procedure. Thankfully with modern technology, LASIK is not painful at all. Before the surgery begins, the surgeon will use eye drops to numb your eyes. These drops prevent you from feeling anything that happens during the surgery. You may feel a slight pressure every now and then but you will not experience any discomfort. Many patients don't feel anything during their LASIK procedure. It is possible that you can feel a slight burning due to dryness after your LASIK surgery. Your eye doctor will likely provide you with some prescription eye drops to help alleviate any post surgery discomfort.  

Visit Louisiana Eye & Laser
Get the clear vision you deserve! The experts at Louisiana Eye & Laser are here to help with all of your eye care needs, including LASIK eye surgery. If you think LASIK may be right for you, come talk with our highly-trained and experienced medical staff. We only offer the safest, most-effective LASIK surgery available so that you can see more clearly and live life to the fullest!