Your eyesight is an important key to experiencing the world around you and is vital in creating lasting memories over the years. At Louisiana Eye & Laser Center in Oakdale, we understand how important healthy eyes are to enjoying everything life has to offer, and we work hard to help every patient enjoy clearer vision through a variety of services
We've been serving patients through the Oakdale area and beyond for nearly forty years, and we invite you and your family to get the eye care you need with regular appointments with one of our eye doctors in Oakdale. Call us at 318-209-3487, contact us online, or visit us at 414 East 7th Avenue today and schedule your visit with our team.
Why is Eye Care Important?
Vision is closely connected to the brain; healthy eyes usually indicated healthy brain function. Your optometrist can also spot other health issues through your vision exam, including diabetes, high blood pressure, and other problems, since the eye is the only place in the body that reveals the blood vessels in their natural state without surgery.
Regular eye care also contributes to safe driving, improved learning, and increased quality of life. It is the first step in detecting and treating eye diseases that may not present symptoms in early stages.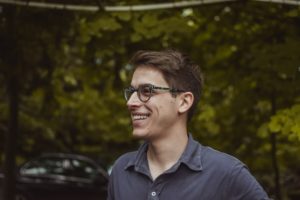 What Services Does Louisiana Eye & Laser Center Offer?