It's a common misconception that if you don't currently wear glasses or contacts, you don't need to visit the optometrist. However, regular eye exams with an eye doctor are a crucial part of maintaining your eye health, and by extension, the health of the rest of your body! Did you know that because the eye is the only place your blood vessels are exposed in their natural state, your optometrist can spot health problems like diabetes or high cholesterol before those issues are diagnosed?
Keeping your eyes healthy is what we do best at Louisiana Eye & Laser Center, and our eye care office in Urania provides excellent care for patients of all ages. Contact us online, call us at 318-209-3487, or visit us at 1102 North Pine Road for an appointment today.
Why is Eye Care Important?
Routine exams are your first line of defense against vision loss and will help your optometrist here in Urania provide the treatment you need based on the condition of your eyes.
Nearly eighty percent of everything we perceive comes to us through our vision, so it's important to keep your eyes healthy. There are some eye diseases that do not show any symptoms in the early stages, but regular checkups will give your optometrist the opportunity to control and treat the issue before irreversible damage occurs.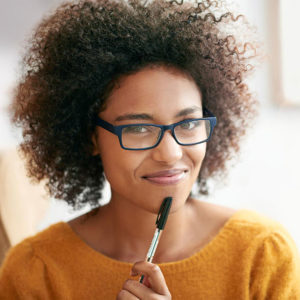 What Services Does Louisiana Eye & Laser Center Offer?