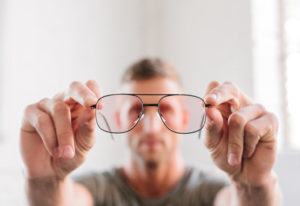 Many patients are hesitant to replace their frames when they get a new prescription.  Glasses often become more than just part of your look – they become part of your identity!  Not to mention, new frames can be expensive. So you may be wondering, can I keep my same frames with my new prescription?  The answer is yes, but there are a couple of things you should consider before you automatically opt to keep your current frames with your new prescription.  
If you are considering replacing the lenses in your current frames with a new prescription, Contact Louisiana Eye & Laser! We will schedule you for an eye exam and order you some fresh lenses. 
What is the condition of your old frames?
Most problems that arise from putting new prescriptions in old lenses relate to the fact that your frames will age faster than your new lenses.  The additional stress that replacing your lenses will have on your current frames should also be considered, as this will likely decrease the life of your frames.  If your frames are not in good condition, the added stress from lens replacement and normal wear and tear can lead to your glasses malfunctioning much sooner. In the long run, it will likely be more efficient and cost effective to replace old and worn out frames when you get a new prescription.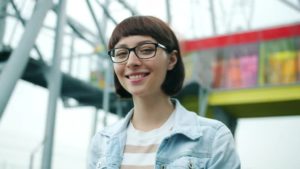 Have your frames been discontinued?
Many patients who consider reusing their current frames do so because their frames are no longer in production.  While this may seem like a compelling argument for putting a new prescription in your current frames, it can also be a reason to get new frames.  If you break frames that are no longer in production, your lenses may not be able to fit any available frames. That means you will have to start from scratch, even if your lenses are not damaged.  Ultimately, using discontinued frames for a new prescription is risky and can be even more expensive than just buying new glasses in the first place.  
If you are considering using a discontinued pair of frames for your new prescription, you may want to ask your eye care provider about similar frames that are currently in production.  You may also want to determine whether or not your lenses will fit any available frames in the event of an accident. Ultimately, you will need to weigh the risk of an accident against the cost of simply buying new frames when you update your prescription.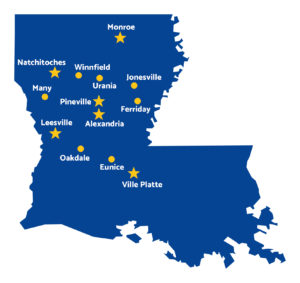 LA Eye & Laser is here to help!
If you need new lenses or a new prescription, but want to keep your current frames, our experts are here to help.  With over 40 years in the eye care business, we certainly have the expertise and equipment needed to replace your lenses.  We also have the wisdom to know when a pair of glasses needs to be retired. In either case, our highly trained staff can help you consider all of your options and give you an honest opinion without making you feel pressured to buy new frames.  Just visit one of our 14 convenient locations to see!