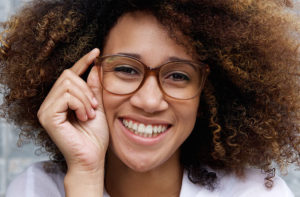 Almost half of the population uses some type of vision correction. Of these, many wear glasses. If you are one of the millions of Americans that wears glasses, or are thinking about a new pair of glasses, continue reading below for information and answers to common questions about prescription glasses.
Table of Contents:
Don't see an answer to your question? At our Optical Center, we've been helping Louisiana see more clearly for over 40 years. You can make an appointment online, over the phone or at any of our 14 locations across the state. Read on below for more information about glasses.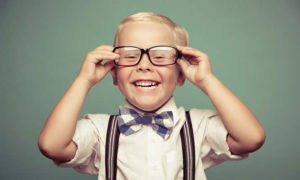 New prescription glasses
Everyone should regularly see their eye doctor for an eye exam, regardless of whether or not you think you have a problem. If you have glasses but are seeing less clearly than normal, your doctor may give you a new prescription. Whenever you get a new glasses prescription, it's usually a good idea to get a new pair of glasses as well. If you're completely new to glasses, you'll need frames for your new prescription lenses. For those who already have glasses, it is possible to put a new prescription in your old frames, but it can be risky as your frames will likely age much faster than your new lenses. In either case, always remember that you don't have to buy your glasses as soon as you get your prescription. In fact, you can even take your prescription to a different eye care provider, or you can bring it to us!
Old glasses
Unfortunately, glasses don't last forever. Even if your prescription hasn't changed, years of wear and tear can cause your glasses to deteriorate. Whether it's scratched lenses or a broken frame, worn out glasses can be detrimental to your vision. If your glasses no longer seem to fit correctly or if you can't see clearly through your lenses, it's probably time to replace your glasses.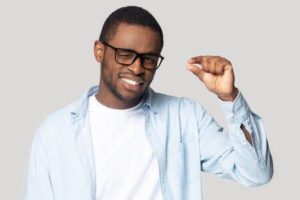 Looking for a stylish pair of frames?
With so many people wearing glasses, it's no wonder that eyewear has become such an integral part of the fashion industry. Just because your current glasses are functioning properly doesn't mean you're stuck with them! If your glasses have simply gone out of style or if your tastes have changed, you can still get a new pair of glasses as long as your prescription hasn't expired. If it has, just make an appointment for an eye exam and you'll be on your way to a new set of frames.
What is the Difference Between Progressive and Bifocal Glasses?
A common question that patients ask our eye experts is "what are progressive and bifocal glasses?" Both bifocal glasses and progressive glasses correct for both distance and near. This means that the top portion of the lenses help you see things that are further away from you and the bottom portion of the lenses help you see things that are closer. Basically these types of glasses have two different corrections in the same lens. Progressive glasses have a gradual change in prescription from the top of the lens to the bottom of the lens. Bifocal glasses have two different prescriptions that have a hard transition that is visible. You can see a line where one prescription ends and the other one starts.
 As humans age, their ability to see things up close naturally declines. This will result in the need to have glasses to do things that require using your near vision such as reading or using a phone. The choice between whether to get progressives or bifocals is a personal one that can vary from person to person. However, what is great about both of these types of lenses is that you don't have to carry around two pairs of glasses and switch between them depending on which activity you are doing. You have all of your vision needs in one pair!
Visit the Optical Center at Louisiana Eye & Laser
Whether you need to replace your current glasses or if you think you may need to start wearing glasses, the experts at our Optical Center are here to help! When you decide it's time to get new glasses, there are many important considerations. In addition to picking out the frames you like, we can help you find the frames you need based on things like when and how often you will be wearing your new glasses. At our Optical Center, we've got all the latest trends as well as the classic frames you love. So whether you need to get a prescription, fill a prescription or both, the Optical Center at Louisiana Eye & Laser is the premier destination for glasses!