VISX Custom Vue Procedure
UTILIZING THE WAVESCAN MEASUREMENT DEVICE

Laser vision correction can now be tailored to the unique characteristics of the patient's eyes thanks to advanced technology developed by VISX, Incorporated, the worldwide leader in laser vision correction, and approved by the U.S. Food and Drug Administration (FDA).
The VISX Custom Vue procedure utilizes the WaveScan measurement device to map the entire optical path of the eye. The resulting WavePrint® map produces a "fingerprint of the patient's vision," providing the doctor with a precise and detailed guide for how to best improve the patient's vision. This enables the doctor to correct the patient's eyesight so that he/she can get the best possible vision. In many cases, patients see better than 20/20 following a Custom Vue treatment.
By specifically addressing the unique imperfections of the patient's vision, the VISX Custom Vue procedure can help him/her achieve his/her "personal best vision," without the use contact lenses or glasses. Results from clinical study have confirmed the safety and effectiveness of the Custom Vue procedure and demonstrated that it can potentially produce better vision than previously possible with contact lenses or glasses.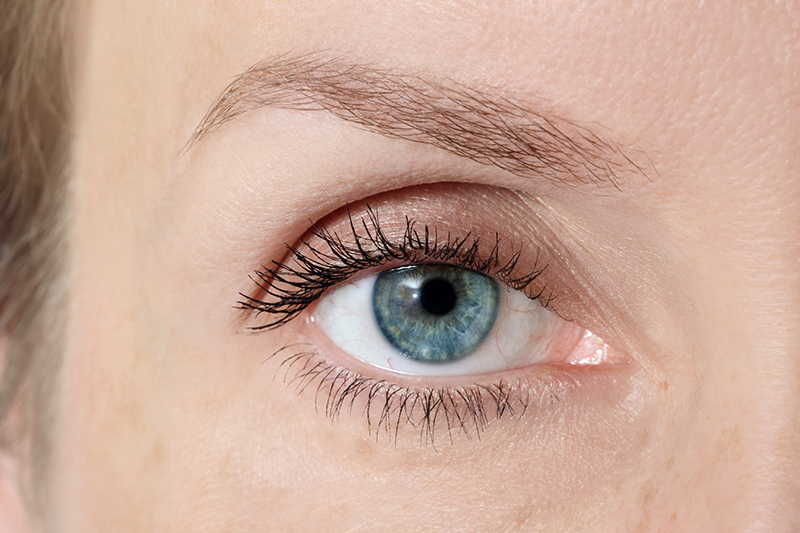 Several exciting, state-of-the-art advancements in LASIK surgery have taken place over the past few years, including IntraLase—a highly sophisticated blade-free method used to create the corneal flap during the LASIK procedure.

How the IntraLase Method Works
LASIK surgery consists of two steps. STEP ONE: The surgeon uses a laser to create a corneal flap. STEP TWO: The surgeon gently folds the corneal flap back to perform the laser procedure that corrects the patient's vision. Traditionally, the corneal flap has been created using a thin metal blade. The IntraLase Method™ uses tiny, ultra precise pulses of laser light to create the corneal flap—a blade is not used.
Advantages of the IntraLase Method
In a survey of LASIK patients, the vision in the IntraLase®-treated eye was preferred 3-to-1 over the vision in the blade-treated eye (among those who stated a preference).
Patients with certain types of corneas who were not previously eligible for LASIK using a blade may now be eligible using the IntraLase Method™.
LASIK Preoperative Instructions
We will call you with your time of arrival a few days prior to surgery. To help produce the best outcome from your LASIK procedure, please follow the pre-operative guidelines listed below.
Before Surgery:
Review and sign consent forms.
Start Prednisolone 1% 3 days prior to surgery. Use 4 times a day in operative eye(s).
Begin the Vigamox antibiotic eye drops the day before your surgery. Instill one drop 4-5 times in the surgery eye/eyes before bedtime .(Drop(s) at 5pm, 6pm, 7pm, 8pm, 9pm)
Wash your face thoroughly removing all traces of make-up (Baby shampoo along lash line can be used to ensure all eye-liner and mascara is removed).
Gently wipe the lids with the Ocusoft lid Scrubs
Do Not apply moisturizer or eye rejuvenation serum/gel on the eyelids or around the eyes.
Morning/Day of Surgery:
Wash your face the morning of the surgery and gently wipe the lids with the Ocusoft lid Scrubs.
No make-up or moisturizer on/around eyes.
No cologne or perfume (The fumes may interfere with the laser beam.)
You may want to dress warmly as the surgery room is cool.
You will be given 10mg of Valium on the day of your surgery.
You must have someone to drive you home after your procedure.
Bring your consent forms and drops with you on the day of surgery.
If you have any questions or concerns, please feel free to call 318-487-2020.
LASIK POST-OP INSTRUCTIONS
Keep your eyes closed and rest for 2-3 hours after surgery.
Wear your goggles while resting or sleeping for one week
Be careful of irritant/chemical for the first few days, such as shampoo, soap and chlorine.
Do NOT rub your eyes.
Do NOT wear eye makeup for 1 week after surgery.
Do NOT play contact sports for 2 weeks.
Do NOT go swimming in a pool for 1 week and a lake or pond for 2 weeks following surgery.
Do NOT get sweat in your eyes.
Do NOT drive, sign legal documents or drink alcohol within 24 hours of taking your Valium.
You may experience a foreign body sensation, sensitivity to light, tearing, blurriness or fluctuation in vision, soreness or tenderness around the eye and red spots on the white part of your eye. All of this is normal and will subside in a few days to weeks.
If you experience severe pain, loss of vision or excessive tearing, please call the office immediately.
INSTRUCTIONS FOR EYE DROPS
After your nap begin using Vigamox 4 times a day and Prednisolone 1% every 2 hours today and then 4 times a day. Close your eyes for 2 minutes after putting drop in. Wait 10 minutes between each drop so you do not rinse them out.
Continue Vigamox and Prednisolone for 1 week and then discontinue.
Use preservative-free artificial tears, such as Systane® or Refresh®, at least 4 to 5 times a day for the first few days, then use as needed.